TARGET: IRAN
April 23, 2008
by: jovial_cynic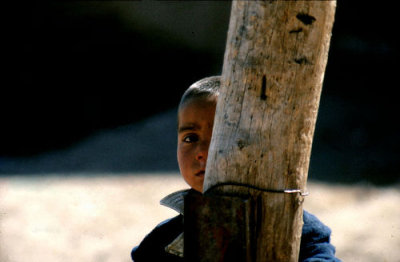 image:
Iran, 1974
(
cc
) * Ahmad Kavousian *
It's interesting to me that Hillary Clinton has aligned herself with the Republican game plan, as it relates to Iran. Between McCain's "bomb-bomb-Iran" joke and his relationship to
John Hagee
, Huckabee's statement about sending the Iranian boatmen to the
gates of hell
, and now Clinton's threat to
totally obliterate
Iran if they attacked Israel, I have to wonder if Clinton's foreign policy is any different than that of the Bush Administration.
"I want the Iranians to know that if I'm the president, we will attack Iran," Clinton said.
"In the next 10 years, during which they might foolishly consider launching an attack on Israel, we would be able to totally obliterate them."
Later, Clinton told reporters at a polling station in Conshohocken, outside Philadelphia, that Iran must be made aware of the "high price" it would have to pay for any nuclear strike.
If Iran were so "reckless to use them against the United States or an ally in a way that would destablize the world, they would have to take the consequences," she said.
Clinton's cozy relationship with corporate America -- corporations who have a tremendous amount to gain in the event of another war via the
military industrial complex
-- can't be ignored. Everything America hates about the Bush administration (who's managed to achieve the lowest approval rating on record) is embodied in Clinton's foreign policy on Iran.
We don't need another endless war on the books. And we certainly don't need a president who's going to rattle sabers in order to scare voters into the booths.