GATES OF HELL
January 11, 2008
by: jovial_cynic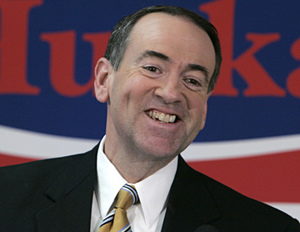 image:
huckabee
(
cc
) candid
I don't think Huckabee's version of
foreign policy
makes a whole lot of sense.
Asked whether the American commanders on the scene were right in not attacking the Iranian boats, Mr Huckabee said he backed their decisions, before warning Iran: "Be prepared, first, to put your sights on the American vessel. And then be prepared that
the next thing you see will be the gates of Hell, because that is exactly what you will see after that.
"
Worse than his version of foreign policy is his version of Christianity, which seems to entail condemning enemies to eternal damnation. Not quite the Christianity that the bible teaches.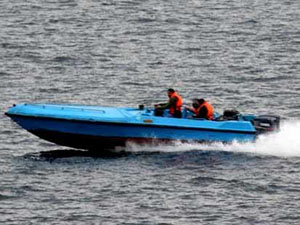 And this gets even more tricky when you consider that the Iranian-US showdown might
not have been as serious
as the media portrayed.
GARETH PORTER:
If you look carefully at the transcript, which was not reported accurately by the media, or not reported at all practically, the commander-or rather,
Vice Admiral Cosgriff actually makes it clear that the ships were never in danger, that they never believed they were in danger, and that they were never close to firing on the Iranian boats.
And this is the heart of what actually happened, which was never reported by the US media.
...
GARETH PORTER:
This is the point, again, that the commander of the 5th fleet made very clearly. He was asked by reporters whether the commanders were close to firing on the Iranian ships,
and he said, "No, that was not the case," that at no point were they about to fire on the ships and that they did not feel threatened by the Iranian boats.
Bear in mind, what has not been reported by the media, that these are essentially small speedboats that are at most armed with machine guns, not with any weapons that were capable of harming those ships.
So, we potentially have a non-threatening situation, involving the military of a people with whom we have no actual conflict, and Huckabee is ready to
send them to hell
.