SUN SPIDER
May 23, 2007
by: jovial_cynic
Last week, I was in California visiting my in-laws. My sister-in-law got married, so we made the trek down there in the minivan.
It was a cute wedding, and the reception was particularly fun. However, while at my in-laws house, I stumbled upon
this
thing: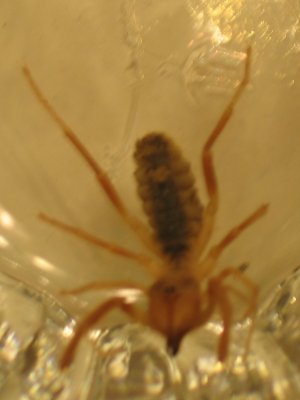 The picture quality isn't that great, and it's inside a drinking glass.
A little freaked out, I did some research and found these images on a bug-identification site: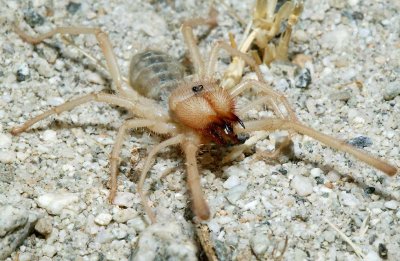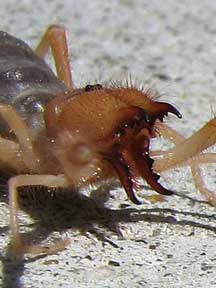 Apparently, that's a sun spider. Also known as a wind scorpion. Apparently, it's neither a spider nor a scorpion... but twice as creepy as either of them.
They're apparently non-venomous, but those jaws are just unacceptable. Creepy creepy creepy.