A LITTLE MORE HELPFUL
January 05, 2011
by: jovial_cynic
Last week, I put some time into
upgrading my workspace
, and one of my upgrades was the construction of a "helping hand":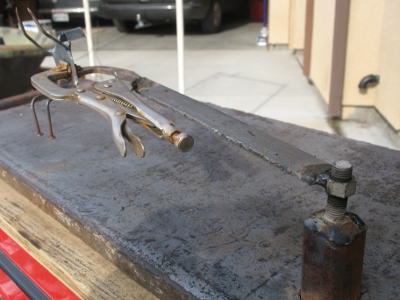 As useful as the helping hand tool was, I noticed its limitations immediately. The swinging arm had a full 360-degree range of motion, but no matter what position it was in, I couldn't easily get to the
back
of any piece of metal that I was welding. An upgrade to my upgrade was needed.
Here's version 2.0:
This helping hand has
four
separate joints!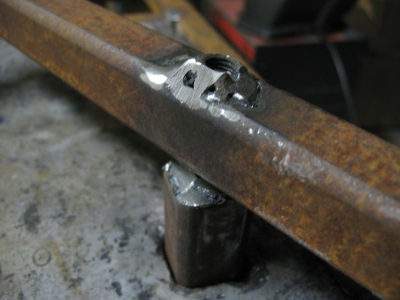 This is the main pivot arm.
This is an "elbow" of sorts, that gives me the ability to place the workpiece wherever I want it on my welding surface.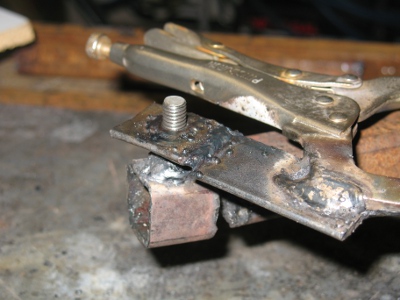 This joint is analogous to a wrist, and allows me to point the workpiece in any direction, either facing me or away from me.
On the same joint as the wrist is a secondary joint that rotates the clamp along the vertical plane.
And here's a little video of the helping hand in action:
All of this was put together with some 1" square tubing, a 220v stick welder, and a few nut/bolt assemblies. Not bad. Very useful.