THE ARTIST
November 07, 2007
by: jovial_cynic
As a general rule, I try not to post too many pictures of my family online. Not because I'm concerned about privacy (although that crosses my mind), but because it's really nobody's business. My family isn't a freak show to show off to the world.
Most of the time.
Today, daughter #2 (birth order, not preference) is a freak show.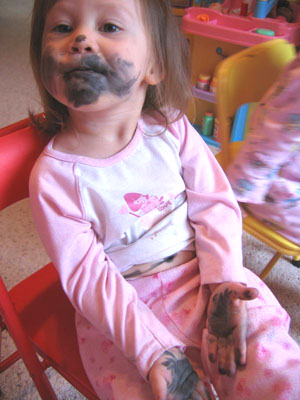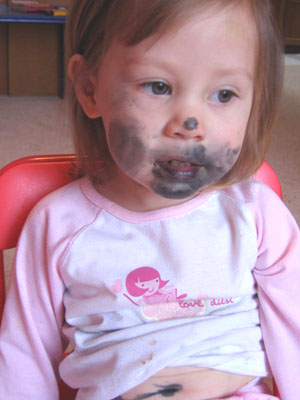 Two-year olds should not play with markers.