DENIM WALLET
April 12, 2007
by: jovial_cynic
A few weeks back, I made a
Tyvek wallet
, and then made 10 other Tyvek wallets and sold them to some folks who forked over $12 each for them.
Tonight, I decided I'd experiment with some scrap fabric I had sitting around, and ended up making a denim wallet.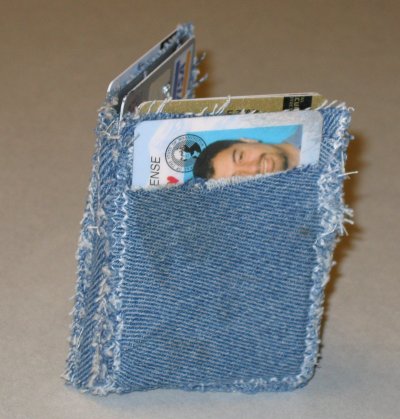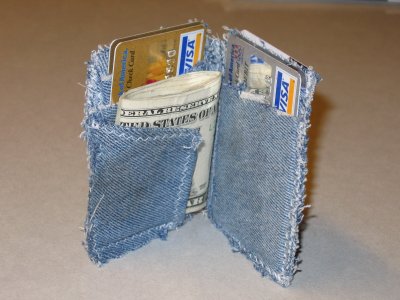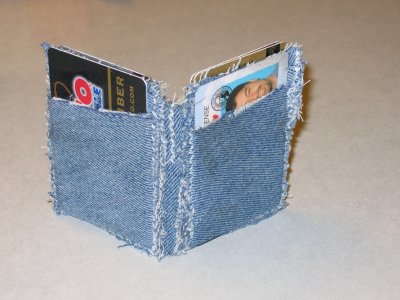 It's basically the same as the Tyvek wallet, only... denim. It's floppy unless there are cards in it, and it's certainly not as slim as the Tyvek... but it's cute. Sucks to make, though -- six layers of denim isn't terribly fun to sew.