LION OF THE SERENGETI
June 02, 2005
by: jovial_cynic
Senior Deputy District attorney Ron Zonen, in his
closing argument
against Michael Jackson, throws out the following line to suggest that Jackson preyed upon weak and innocent boys:
"The lion on the Serengeti doesn't go after the strongest antelope," Zonen said. "The predator goes after the weakest."
huh?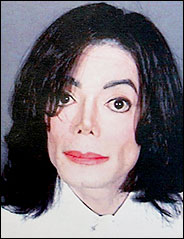 Does this look like the face of someone who could correctly be compared to the "lion of the Serengeti?" Perhaps a better metaphor could have been used.