CECI N'EST PAS UNE BOMB
February 02, 2007
by: jovial_cynic
This is not a bomb. Quit over-reacting, Boston. As stated best by
Ed Adkins
: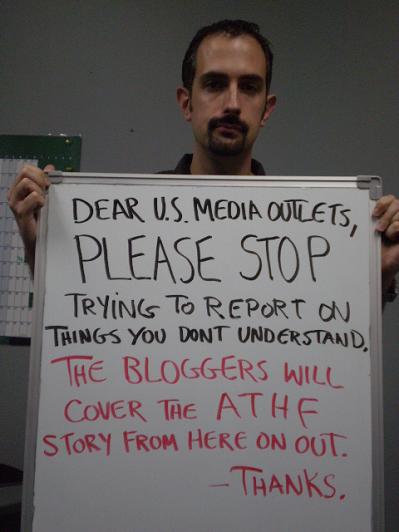 From Adkin's blog:
I just see all these folks trying to report on something they don't understand- when weeks ago I read individuals who saw the objects, immediately identified them and started posting the pictures on their blogs (without alerting homeland security).
This information was available via a google search or two, and yet the media and some assorted aging round white guys in boston all began shaking their fists labeling it a terrorist hoax.
Terrorist what? Oh wait- so you guys have so much information about it and have it so figured out that you know for SURE what it was meant for? Wow. You guys are good. Even after people have identified it as a campaign to raise awareness for an animated TV show, you stick to believing these guys were bent on terrifying the townsfolk. No, see- that's what the terror alert thermometer and fox news are for.
I'd love to see the whitehouse memo that reported Al Queda was planning on using cartoon icons against us.
Why is it that when we don't understand something we go straight for overreaction rather than further inspection? And we label it something like terrorism.
Now, these are officials tasked with protecting the population- I can see them considering whether these are dangerous. But labeling the items and the people who made them as intended faux-terrorism? Shutting down the city?
Etc., etc.