MORE WELDED FIGURINES
October 23, 2006
by: jovial_cynic
I recently ran a thread in a forum that encouraged participants to draw up stick-figures in action-poses, and I'd recreate the images in metal. The thread has been quite lively with some amazing ideas for figurines, and I've started the process of making all of them. I'll show some of my favorite ones here:
"Cast him into the FIRE!"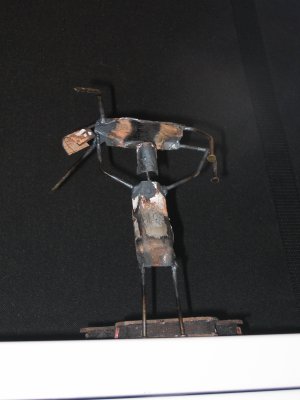 Ned Kelly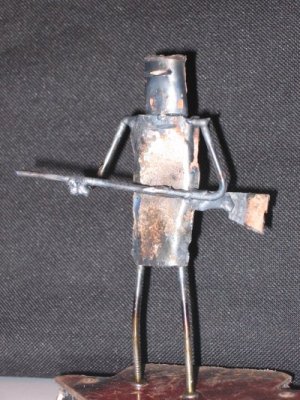 Man with Umbrella, Walking a Dog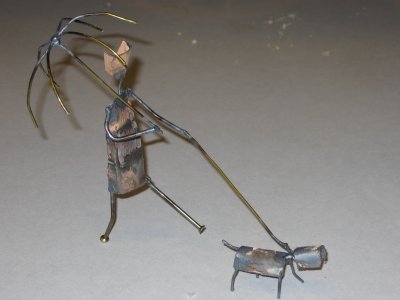 Giant. Crushing and Smashing People
Drummer
I've got lots more made, but not all of them photographed yet. As I make more that I feel think are fantastic, I'll be sure to post them.