DR. DINO IS GOING TO JAIL
July 21, 2006
by: jovial_cynic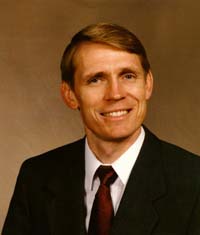 Kent Hovind
, renound Christian anti-evolution speaker (often referred to as
Dr. Dino
) has found himself in trouble recently. It turns out that he owes nearly
half a million dollars
in employee-related taxes to the Federal Government.
To avoid paying taxes, Hovind has been using every possible loophole, such making withdrawals just under the reporting limit (which is $10,000), referring to his employees as "missionaries," and made the claim in court that he technically owns nothing (everything belonging to God), so he owes nothing in taxes.
It's an interesting argument, although it seems to be a little deceitful. And Christ did make mention to his disciples that folks should "render unto Caesar what is Caesar's," which indicates that we should pay the taxes we owe... so I have a hard time defending this clear attempt at tax evasion. The government doesn't seem too sympathetic with his reasoning either, having arrested him on 58 federal charges...