FINGER CHOPPING FAN BLADE
January 27, 2015
by: jovial_cynic
A couple of months back, I nearly had my pointer finger on my right hand chopped off by the plastic
electric fan blade
on my 510.
It's this one here if you don't want to follow the link: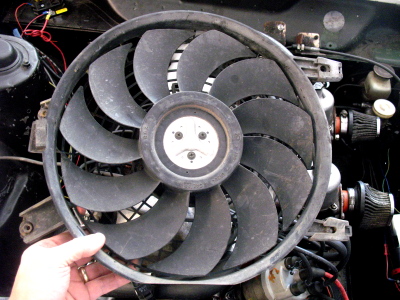 I have promptly replaced it with a metal fan blade, ensuring that I won't stick my finger in the fan cage again. I'm not sure if my logic is any good, but the fan sure works well.
I've had this aluminum fan sitting around since I began working on 510s, and rather than going out and buying a new electric fan set, I decided to scavenge the motor off the plastic fan housing and fabricate a mount for the aluminum blades. This thing is probably very dangerous, so I've welded a cage for it. I also made some brackets so the fan housing can be directly mounted to the fan shroud, thereby providing some additional protection for my fingers.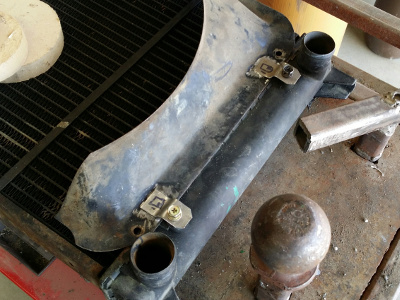 This should keep the SR20 cool enough.