COOKIES: GOOD FOR THE EYES
January 29, 2011
by: jovial_cynic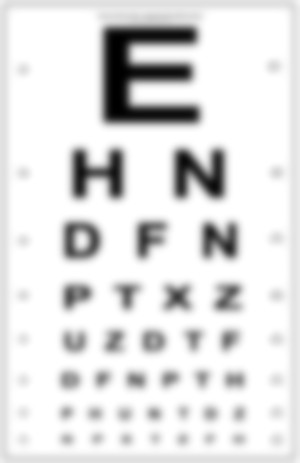 My middle child decided recently that it was cool to wear glasses. She recently learned that the only way to get glasses was to have trouble seeing, so she decided that
everything
looked blurry. This, of course, prompted one of her teachers to advise us that we needed to have her taken to an optometrist.
Not wanting to spend money that I didn't need to spend on an unnecessary eye exam, I found a simple online eye exam to see if there was anything abnormal about her vision.
On the first letter, my daughter told me it was blurry. That's right. That giant E that's always at the beginning of eye-charts. The next letters were just as blurry to her.
:: sigh ::
"Honey... if you get all the answers right, you'll get a COOKIE at the end."
And miraculously, her vision was suddenly 20/20. 100% accuracy on the remaining letters.