PAINT JOB RESULTS: GOOD ENOUGH
October 03, 2010
by: jovial_cynic
I'm not cut out for this whole car-painting business. Between sanding, painting, sanding, painting, chasing runs, waxing, buffering, etc., etc., etc., I just don't have the patience to crank out a refined paint project.
In any event, I took it from this: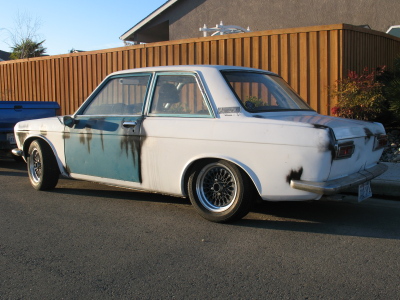 ... to this: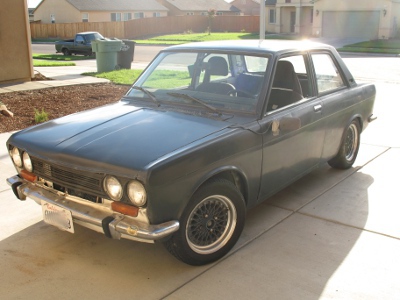 (the imperfections in the back is just the wax build-up; I still need to take the wax down)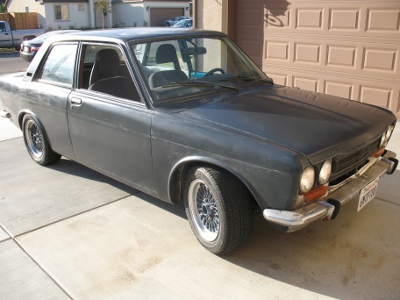 In the end, it doesn't look
horrible
, and it certainly look a lot better than it did when I started. Who knows... maybe in the future, I'll sand it down to glass and actually fill in any dips and imperfections with bondo or whatever. That's the issue with my paint job, as I've discovered. My failure to spend the time getting the car perfectly straight at the start is pretty much making it impossible to get the car where I want it to be.
In any event, it's good enough. I like looking at it.