SIDE SHOTS
February 27, 2010
by: jovial_cynic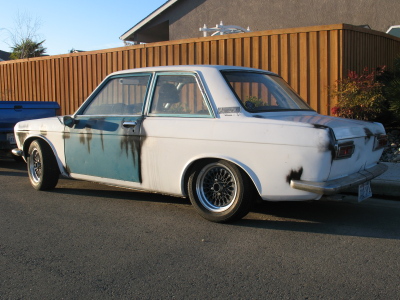 It was a nice day outside, and since I'm giving some thought about changing the ride height, I figured I'd take a couple of photos.
The rear end is really too low. I know that some people like the
slammed
look, but I'm actually bottoming out on hard acceleration. My rear sway bar and exhaust pipe are taking a POUNDING on the pavement...