LIGHT AT THE END OF THE TUNNEL
October 24, 2009
by: jovial_cynic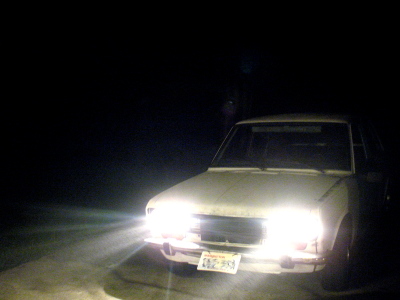 I've got headlights!
I've been a little stubborn about the wiring in my car, forgoing the wiring harness that I have available and deciding instead to manually wire everything. I think a part of my reasoning is that I want to really
know
my car, and I want to feel like everything in the car was put there by my hands.
However, the further I get into the wiring, the more my engine bay is starting to look like spaghetti.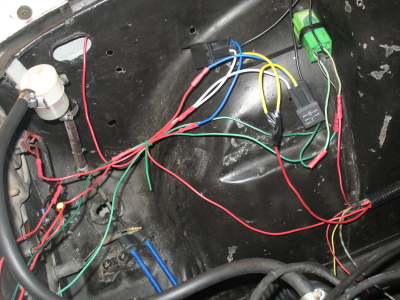 I think I'll abandon my wiring pipe dream and go ahead and use the harness. I don't need the cabin harness, since I'm using custom gauges and all that, but having the engine bay harness will probably bring my car to completion more quickly.
In other news, I blew out the voltage regulator in my alternator. I don't have a high-volt warning light installed in the dash yet, but I noticed that my volt meter was pegged at 18 volts, which is considerably higher than what you want to see in a car. Fortunately, I have a lifetime warranty on the alternator, so I'll get that swapped out.