UFFINGTON HORSE
April 23, 2009
by: jovial_cynic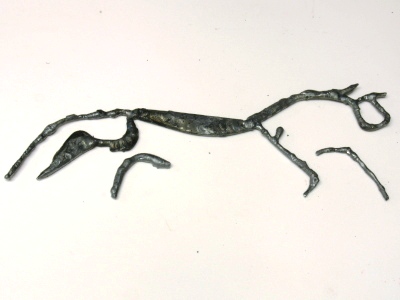 This figurine is based on the
Uffington White Horse
. This one will eventually be mounted on a green background and framed.
Here is the original, viewed from the sky: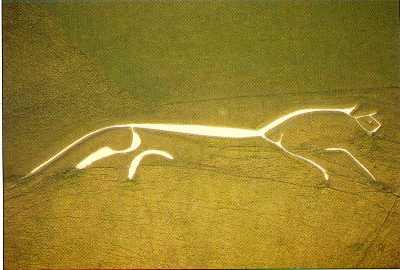 I had never heard of the Uffington White Horse until recently, but like with other ancient structures or works of art, I'm quite fascinated. This 3,000+ year old, 374-feet-long figure was built by trenching out the ground and then backfilling with chalk blocks. Beautiful.