HERE A DRIP, THERE A DRIP
February 24, 2009
by: jovial_cynic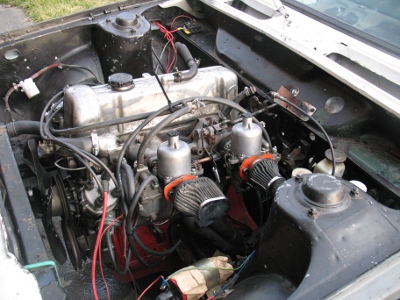 This last weekend, I spent about 5 hours working on my 510. I decided that I really
should
tackle the oil leak while the engine was out of the bay, since I can't really do anything about it once it goes back in. After dropping the oil pan and pulling the front cover, I saw what was causing the leak. When I assembled the engine, the front cover gasket I used didn't go all the way up to the head, leaving about half an inch of section without any gasket to seal up the oil. Fortunately, I had some spare gasket material handy, and after sizing it up and applying some sealant, I believe I've stopped the oil leak.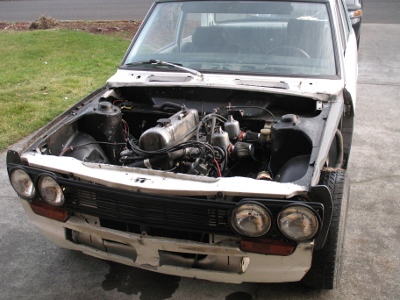 I put the engine back in the bay, mounted the transmission and drive shaft back up, installed the radiator, and filled it up.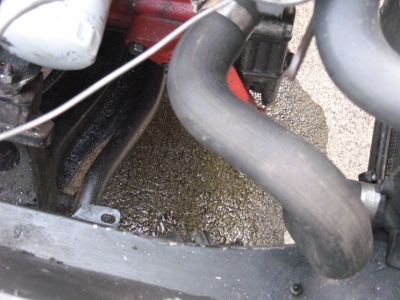 And then drip, drip, drip...
Apparently, when you remove all the necessary bolts to yank the front cover, you also loosen the water pump, and I apparently broke the water seal, causing coolant to dribble all over my driveway. And to make things worse, while tightening one of the water pump bolts down, the bolt sheared... behind the front cover. Which means that the only way to get to the broken bolt piece is to remove the front cover. Again. And even then, the piece might have broken off within the block, making it pretty much impossible for me to access.
Pretty frustrating.