GAGA FOR GOGGLES
October 21, 2008
by: jovial_cynic
I LOVE round aviator-style goggles. I've got these old plastic welding goggles that look exactly like the ones seen in my avatar:

I don't know what I like about them, but every now and then, I see a set of goggles that somebody made, and I just can't stop staring.
Here's a set of
WW2-era aviator goggles
.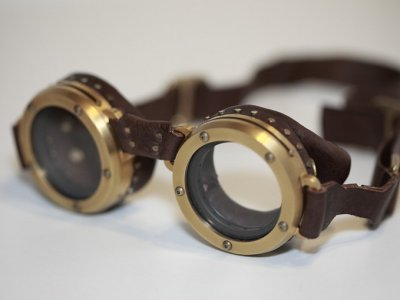 And here's a set of
titanium aviator goggles
that inspire me to build a time-machine.
LOVE.