PULLING THE ENGINE
October 20, 2008
by: jovial_cynic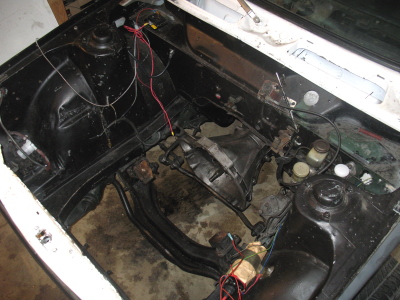 This sure is a familiar sight. I've pulled so many engines out of this car, I can do it in about 10 minutes now. Hopefully, I won't have to do this again for a long time.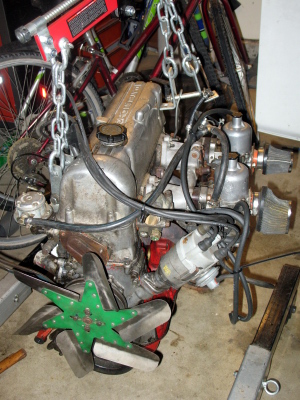 There's the engine. It sure is cute. Er...
manly
.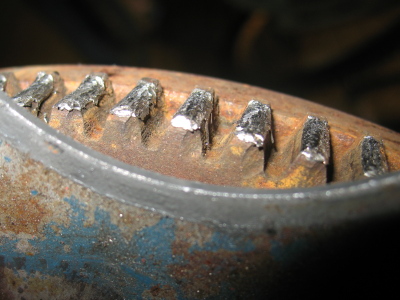 Old flywheel ring gear.
New flywheel ring gear.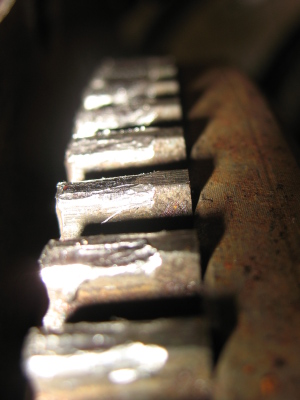 Old flywheel ring gear.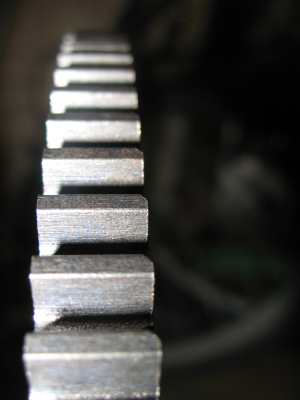 New flywheel ring gear.
That old ring gear didn't look that bad when I first installed it. I'm sure that it was caused by a combination of a worn starter and not having the starter properly engaged when I ran it a few times (the bottom bolt wasn't tightened, causing it to wobble). I'm going to get a new starter for sure.
I previously had a custom driver-side engine mount on the car. The block originally came from a 1982 200sx (Z22e engine) -- a fuel injected engine that needed to be tilted the opposite direction as the L-series engine. The block is pretty much identical to the L-series block, and since I'm using the block without the EFI gear, I need to tilt it back in the L-series fashion.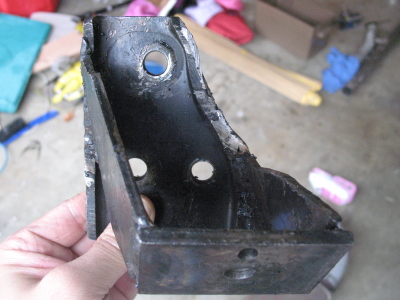 Here's the fabricated mount I was using. It's a bit rough, but it worked. I believe the new mount will actually drop the engine a few inches (which is good), but it might require me to tweak the gear shifter in order to deal with the 15-degree tilt of the z-series transmission. Alternatively, I could see if I could find an L-series transmission and swap the bell housing out. Seems like it'd be easier to tweak the gear shifter, though.