REMOVING THE ENGINE AGAIN
October 20, 2008
by: jovial_cynic
Having discovered that the ring-gear teeth on my flywheel has been worn to nothing in some spots, I decided that it was time to replace it. I picked up a new ring-gear on eBay, and the next step is to remove the engine. Again.
Bleah.
At least this way, I'll get to fix that oil leak coming out of the front cover. I hate oil leaks.
There aren't too many wires going to and from my engine, but I figured I'd take some pictures to help me remember which way everything goes back together.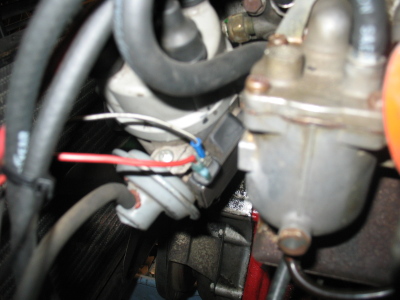 Only two wires going to the distributor terminals. I wouldn't remember which one went where. This picture should help.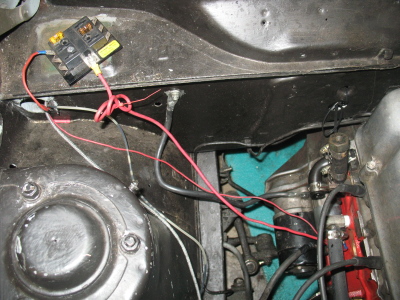 The power wires shouldn't be too difficult to reconnect. There's not really much going on there.
I used a sypon and a plastic box to drain the radiator. It sure is cleaner method than the way I did it last time. Previously, I just disconnected the lower radiator hose and let the radiator drain out on my garage floor.
Since the radiator is just connected to the car via two bungee cords, it was pretty easy to remove from the car.
I've unbolted the engine mounts and the transmission - I should have the engine lifted out of the bay in the next couple of days.