BIDEN LOSES MY VOTE
August 26, 2008
by: jovial_cynic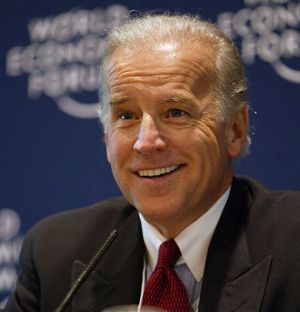 image:
Joe Biden - World Economic Forum Annual Meeting Davos 2003.jpg
(
cc
) Flickr upload bot
Well, so much for voting this year.
I had hoped that Obama's VP selection was for a person whose position on technology issues was more closely aligned to his own (and my own).
Biden's cozy relationship
with the RIAA/MPAA, the big telcos, and his position on internet taxes and privacy pretty much kills it for me. I don't think Obama could have picked a more "politics-as-usual" vice-president.
From a recent
CNet article
:
By choosing Joe Biden as their vice presidential candidate, the Democrats have selected a politician with a mixed record on technology who has spent most of his Senate career allied with the FBI and copyright holders, who ranks toward the bottom of CNET's Technology Voters' Guide, and whose anti-privacy legislation was actually responsible for the creation of PGP.
Biden is the polar opposite of the things I wished for in Obama. I just don't think that's going to work out for me.