INVASION OF THE POD PEOPLE
August 06, 2008
by: jovial_cynic
Mutant Snap Peas.
One of my favorite things to grow is sugar snap peas. They're easy to grow, you barely have to take care of them, and they're delicious.
I've got a good sized set of vines growing right now, but one vine seems to be a mutant freak.
Here is a good and ordinary sugar snap pea. It's a little immature, but you can see how nice it looks:
That's how they are supposed to look. However, this mutant strain seems to be bearing the pod people of tomorrow: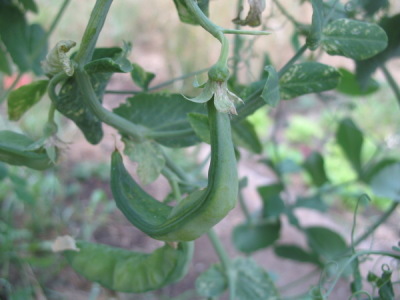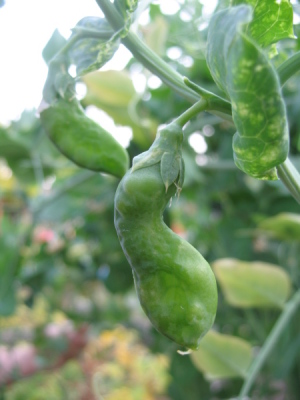 And it's not just the pods. Even the leaves and the flowers are twisted and weird:
I'm a little scared of them. I'm not sure I want to eat one. But I think I'll harvest the seeds and sell mutant sugar snap peas to whoever is interested in them. If I'm the unwitting cause of the end of humanity as a result of spreading the plague pea pod (PPP), I'm sorry in advance.