SAMURAI SUIT
April 06, 2008
by: jovial_cynic
Typically, I don't make figurines for myself. I hate keeping an inventory, so I only make a figurine when somebody has paid for it. I've never been able to justify spending time making one that wasn't already purchased, because I wouldn't really know what to do with my figurines if I couldn't sell them. I've made a couple of simple ones without payment, knowing that there's a good chance that somebody would eventually want to buy it, but never anything complex.
Today, I decided to make a more complex figurine that I wouldn't mind keeping if I couldn't sell it.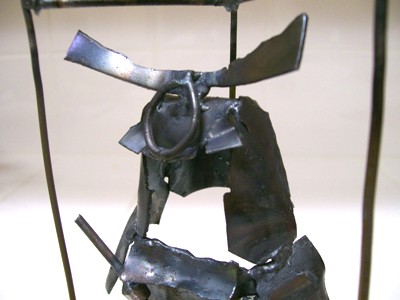 It's a samurai suit. I think it came out quite well.