UNINTENDED HEALTH CARE
February 03, 2008
by: jovial_cynic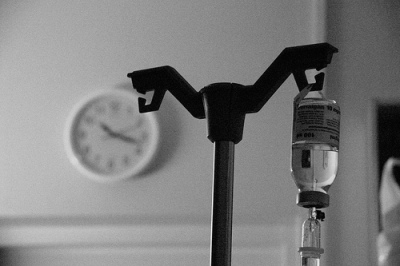 image:
Maternity ward pt. 5
(
cc
) roxeteer
There are a few things that I think governments should make sure citizens can have or afford -- things like food, shelter, clothing, and health care. When citizens of a country are starving, homeless, sick, and freezing to death on the streets, I think there's a systemic problem that can't be fixed by simply applying the "lack of personal responsibility" label on the situation. However, poverty and health care are complex issues, and complex problems can't be solved with simple solutions.
Alex Tabarrok from
Marginal Revolution
wrote up a fascinating definition of the law of unintended consequences that drives this point home:
The law of unintended consequences is what happens when a simple system tries to regulate a complex system. The political system is simple, it operates with limited information (rational ignorance), short time horizons, low feedback, and poor and misaligned incentives. Society in contrast is a complex, evolving, high-feedback, incentive-driven system. When a simple system tries to regulate a complex system you often get unintended consequences.
As stated before, the problem of poverty is complex. When specifically addressing the issue of universal health care, Clinton's proposal to
garnish wages
seems like a wide-brush solution that's rife with potential negative unintended consequences.
Democrat Hillary Rodham Clinton said Sunday she might be willing to garnish the wages of workers who refuse to buy health insurance to achieve coverage for all Americans.
... when pressed on ABC's "This Week," she said: "I think there are a number of mechanisms" that are possible, including "going after people's wages, automatic enrollment."
This is not a solution to the health care problem. This is a band-aid for the
financial challenge
of a universal health care program. Having health care for everybody should be viewed positively -- reducing an individual's burden of potential illness or injury (and that's what insurance
is
) benefits society. But when it's forcibly applied by garnishing wages, this is hardly positive. And as risk-aversion is likely to decrease with a universal health care system in place, does anybody really think that having wages garnished is going to make people want to *decrease* high-risk behavior?
The opposite is probably true.
There's
an unintended consequence for you.