WELCOME HOME, CHARLIE
April 07, 2007
by: jovial_cynic
On Thursday, my wife delivered our third daughter, making us a family of five.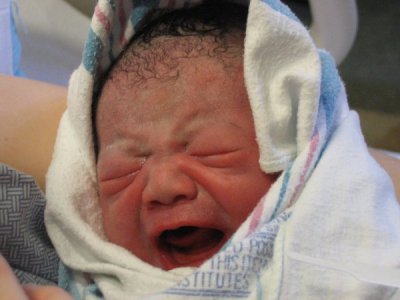 Charlie Mae is as excited as I am about that.
Seriously, though -- she's been a good baby so far. Not a lot of crying or fussing... she's pretty content to quietly sleep and poop.
Here's a picture of her a little more content: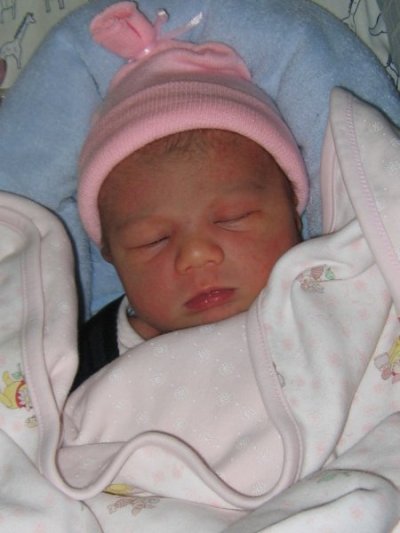 That's 7 pounds and 20 inches of
cute
.