CAR PORN
March 17, 2007
by: jovial_cynic
There's something...
sexy
about the underside of Datsun 510. You don't really notice it when you're under the car with a shop light, because there isn't enough room to get a clear view. And you certainly don't notice it when you walk around the car, because it's hidden from view.
However, when you're able to take the back half of a cut-up 510 and flip it over to get a good view, it's beautiful. The differential, the independent rear suspension, the axle-shaft connectors, the struts and springs... mmm boy.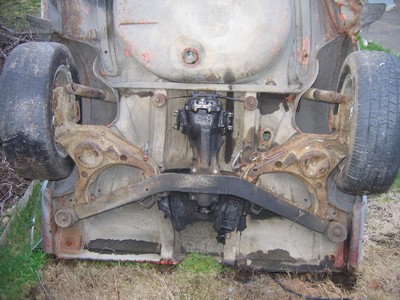 Here's another view:
Yes. Delicious.