WELDED FIGURINES
January 03, 2006
by: jovial_cynic
I'm pretty happy with most of the figurines I've welded so far. There are some that I enjoy more than others, like the octupus:
And the hippo: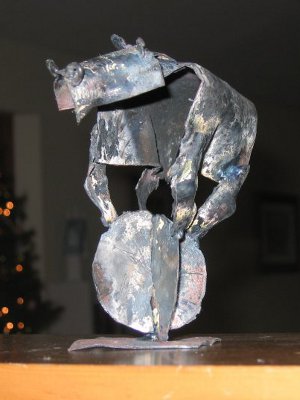 But I think I just made something that's going to be hard to beat for a while. This is by far the coolest thing I've made. I fear I'll make hundreds of them and have them all sitting around in my cube at work. I don't even care if people buy them. I think they're SUPER rad.
Check it out - a frog!
.
Oh - and Happy New Year.