FUEL PRESSURE CONTROL MODULE
May 13, 2021
by: jovial_cynic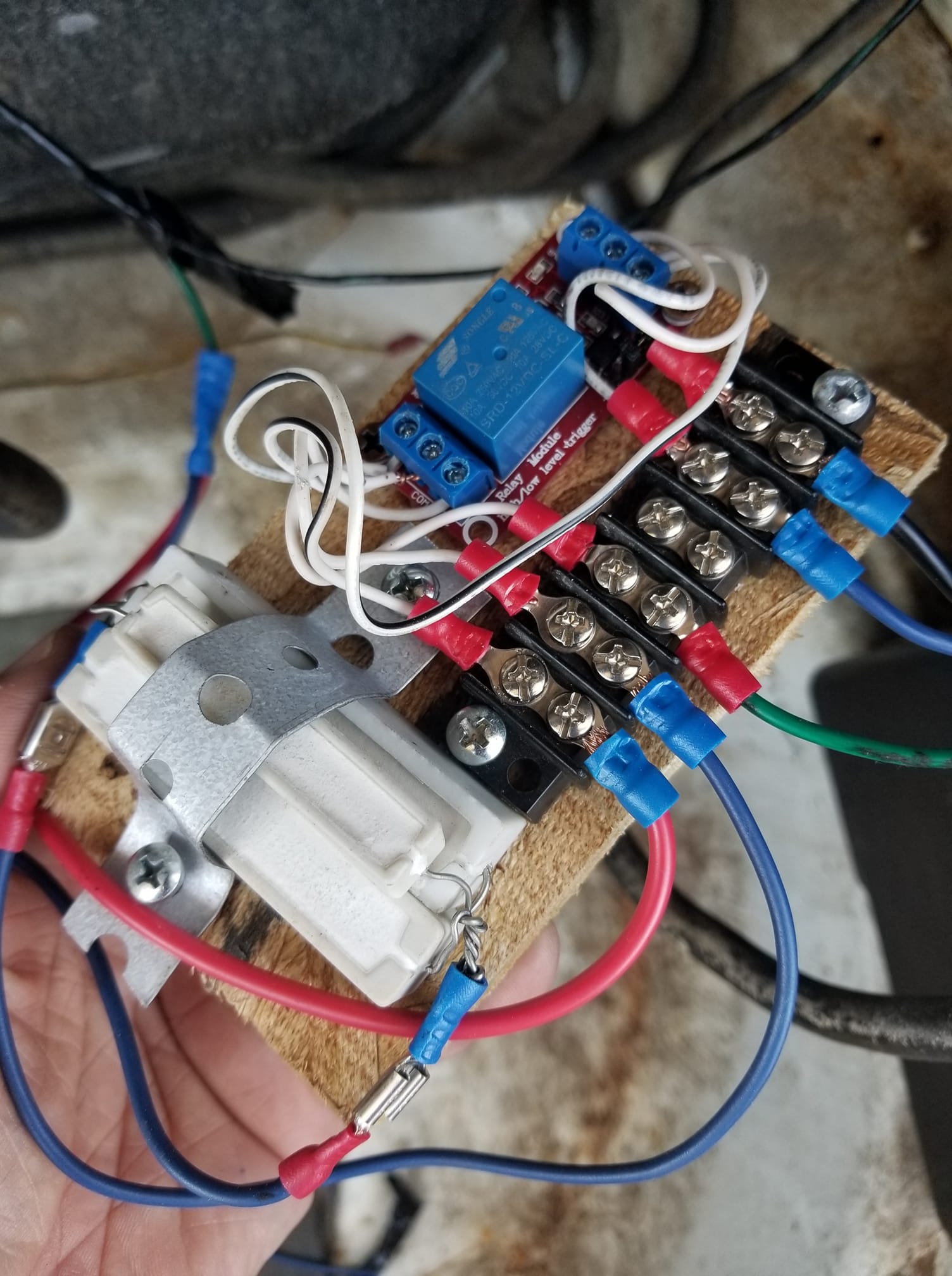 Some Nissan engines use an odd technique for regulating fuel. When the engine is at idle, rather than lower the pulse-width modulation (PWM) signals to the injectors by changing the output signals from the ECU, they actually decrease the voltage going to the fuel pump to lower the fuel pressure. That way, the injectors continuing firing off at the "base" frequency, but there's just less fuel pressure behind them.
I did an engine swap into my 1971 Datsun 510, and I didn't know that my replacement engine (1991 SR20DET) was supposed to have this weird Nissan fuel pressure control module (FCPM). It didn't come in my box of parts, so I just constantly battled a fuel-rich condition whenever I let off the throttle.
Anyhow, I learned about this FPCM and poured over the wiring diagram to figure out exactly how it worked. Apparently, when the engine is off-throttle, a signal from the ECU (pin #105, in my case) outputs a 12v+. When I step on the throttle, pin #105 outputs nothing. So... I figured I could wire in a relay from that 12v source, and run the power to the fuel pump through a heap of high-watt resistors - just enough to drop the voltage down to 10v, which is perfect for correcting the air-fuel ratio. But, when I get on the throttle, the relay kicks over and reroutes power straight to the fuel pump.
And... voila! It works!