MAJOR UPDATES ON THE CNC MACHINE
June 30, 2013
by: jovial_cynic
I currently have a fully operational 4x4' CNC machine!
Here it is fully assembled in the garage.
It's using the G540 motor controller, connected to NEMA23 motors.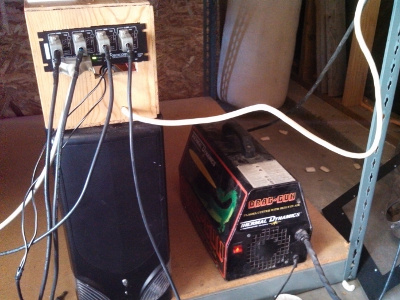 Here are the motor control wires, cobbled together to make sure it works.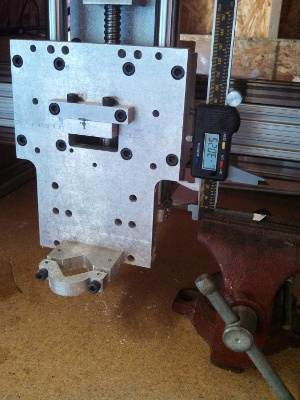 Calibrating the machine with an electronic gauge.
Every CNC machine needs a panic button. Here is mine.