HOTDOG OCTOPUS
September 25, 2011
by: jovial_cynic
One of the great things about having kids is having another excuse to
be
a kid. And that means doing things like playing with your food.
I saw this on some blog a few years back, and figured I'd do it. It was such a hit with the kids that I figured I'd do it again and document it. Enjoy!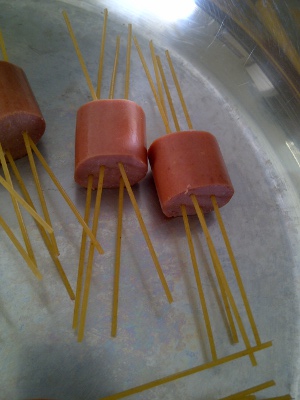 Step 1: Cut up hot dogs and stick four 1/2 piece spaghetti noodles through them.
Step 2: Throw into shallow pan and boil.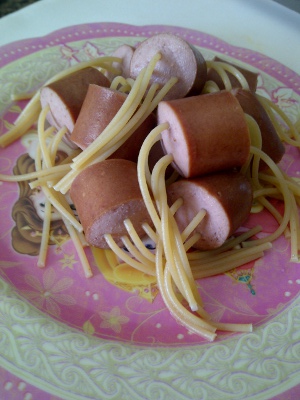 Step 3: Watch your kids' faces as they eat something fun.
Enjoy!