WHAT I KNOW FOR CERTAIN...
February 24, 2010
by: jovial_cynic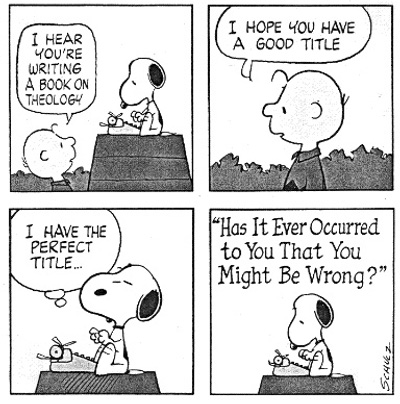 As the body grows older, the general elasticity of the human anatomy decreases, affecting everything from the skin, the arteries, our heart, and perhaps most worrisome... the mind. Our conscious mind is a byproduct of
physical
pathways, bound by the same material laws that govern pretty much everything; the neural pathways that allow our brains to make relationships between concepts become less flexible, and we become more "rigid" in our thinking.
As it relates to complex issues (politics, theology, etc.), the idea of an inflexible mind is particularly troubling. Not just in others (although that's always frustrating), but in myself as well. A lack of mental exercise could result in an intellectual paralysis, or a physical inability to think beyond the parameters of a lifetime of assumptions... it's frightening, really.
Supposing that we have to end up somewhere... that our way of thinking
will
calcify over time, perhaps acknowledging that
we might be wrong
is the best mental exercise. A conscious decision to entertain alternative perspectives may ward off unwanted rigidity.
But who knows? I could be wrong...