BY THE SEAT OF MY 510
April 26, 2009
by: jovial_cynic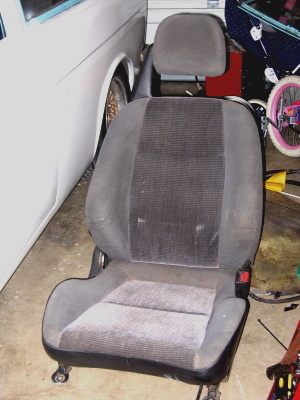 I managed to pick up a pair of 1995 Honda Civic seats for $25 on craigslist. They've got a little tear on the driver side, but for $25 (plus a little patch foam and material), I think it's a pretty good deal.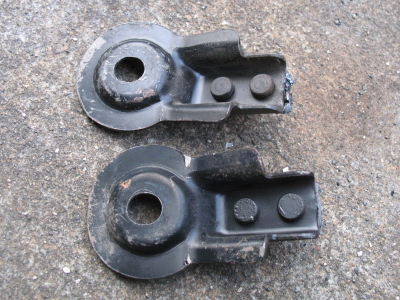 Civic seats don't bolt directly into a 510, so I had to cut the mount points and re-weld them onto the seat rails to make them fit. For folks who are doing their own seat modifications, the dimensions of the mount holes are as follows:
Distance between holes, left to right: 16.25"
Distance between holes, top to bottom: 12.5"
This mount point is rather permanent, so I used it as a reference point for the three other mount points.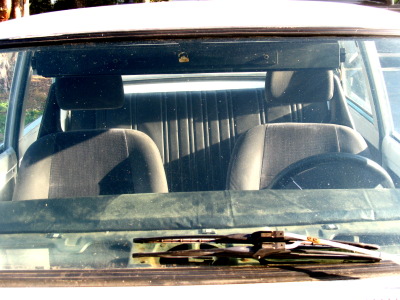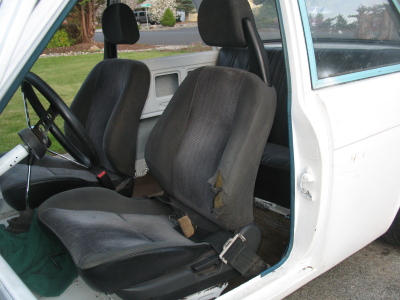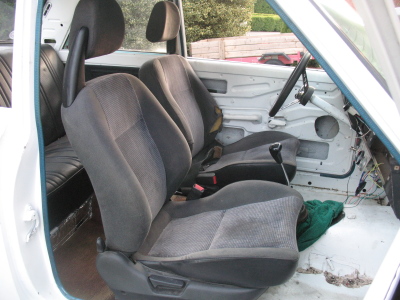 Not a bad fit. I can see in the picture (but don't notice while I'm driving it), that the seats both tilt slightly out away from the transmission tunnel. I may put in some shims to align it a little cleaner.