DATSUN 510 PICTURES
April 20, 2009
by: jovial_cynic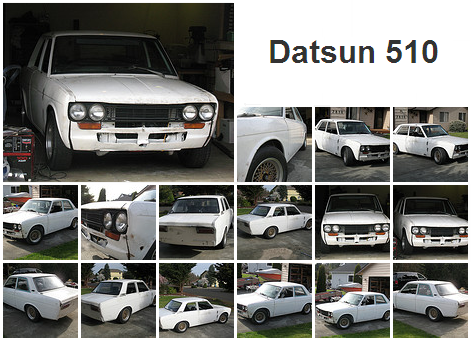 I finally got some decent pictures of my 510 up on
Flickr
.
I've been driving this car around my neighborhood, and I just called my insurance company to get the car covered. I should probably get some updated tabs and install the plates...
I'm pretty comfortable driving the car around, although not having a functioning alternator will make my commutes a little short until I get it replaced.
Man, oh man. This is the year that my car will officially be on the road.