CHATEAU D'CYNIC
January 28, 2009
by: jovial_cynic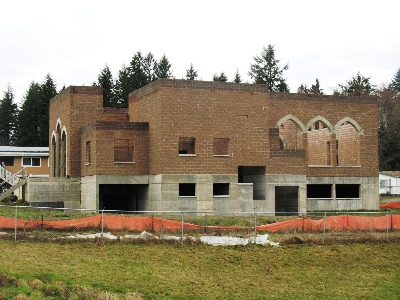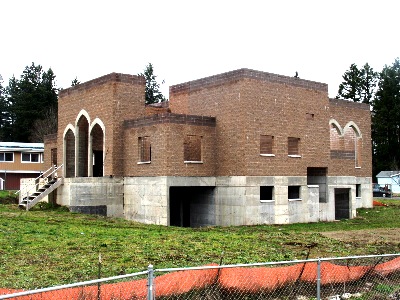 I'd like to buy a castle.
Last weekend, my wife and I drove by this castle/church-looking structure on the way back from picking up some old windows for the greenhouse I'm going to build. We can't quite figure out if the building is currently under construction, or if it is an abandoned project, possibly incomplete due to the downturn of the economy. The most interesting thing about the building isn't the style or the type of construction, but rather the location: this building is dead in the center of a manufactured home park.
Here's a shot of one of the side streets I grabbed from google maps: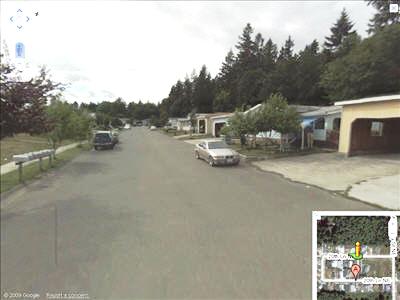 Weird. Not that manufactured homes are weird... but it seems strange that you'd have a
castle
in the midst of them. Also, there's an elementary school across the street. Quite frankly, I think it'd be a fantastic place to live. Well, fantastic once there's a roof in place, and after some basic utilities are hooked up. And of course, all good castles need a moat with crocodiles.
Anyhow, I chatted with my boss (who lives near that area) about my imaginary plans to buy this castle and move into it, and he mentioned that, as far as he could recall, the manufactured home park is primarily occupied by Cambodian Muslims, and that this is actually a mosque under construction by the local community. He wasn't 100% certain about this, which means that there may still be hope that it's just an abandoned building that I can purchase with my imaginary extra money.
:: shrug ::
A guy can dream, right?